PP woven bags , jumbo bags crushing washing line
Brand :STPLAS MACHINERY
Product origin :ZHANGJIAGANG, JIANGSU, CHINA
Delivery time :50 days
Supply capacity :20 lines per year
PP PE washing machine is widely used to treat PP/PE plastic waste mixed material into clean flakes, which include agriculture film, waste industry film, house refuse films, ton bags, PP woven bags ,HDPE bottles and so on. After waste cleaned, you can make them to be granules with next process which is called pelletizing machine.
PP woven bags , jumbo bags crushing washing line
Raw material:

Suit for PP woven bags, jumbo bags, ton bags, shopping bags, plastic films etc.
Capacity:
For 300kg/h , 500kg/h , 1000kg/h, 1500kg/h
Staff needed:
2-4 person
More Details of machine: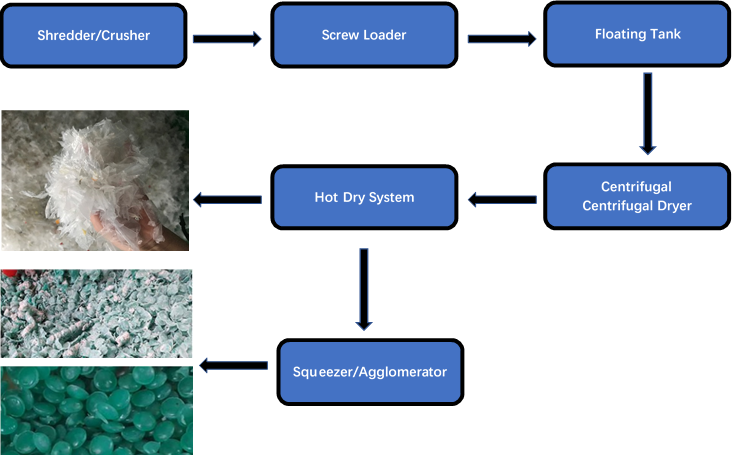 I. Conveyor with Metal Detector (optional)
It separates impurities such as metals in the films and bags, send the materials to the wet crusher machine.
2. Plastic Shredding Machine/ Grinder
To shred the big size of plastic films, make them to small pieces. the size can be design.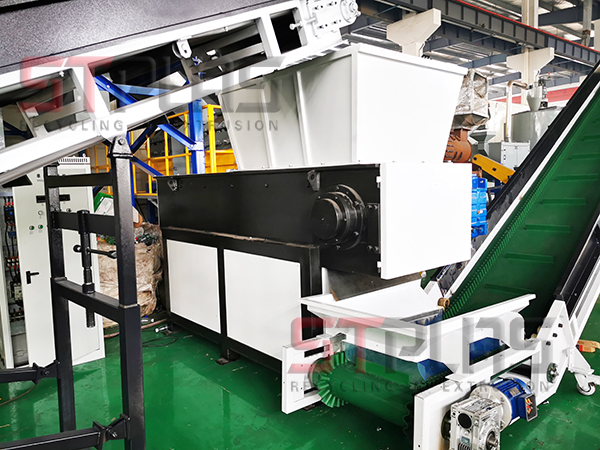 3. Friction washer
After crushing material from enters the mouth, though the high speed on the axis of the blade flap and spray water to the common function of good cleaning effect.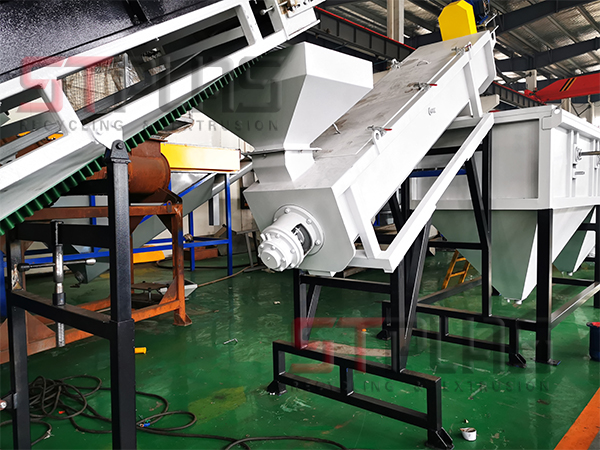 4.Floating washing tank
As the PP/PE films enters the friction washer, the plastic film rubs against each other at high speeds getting rid of the contamination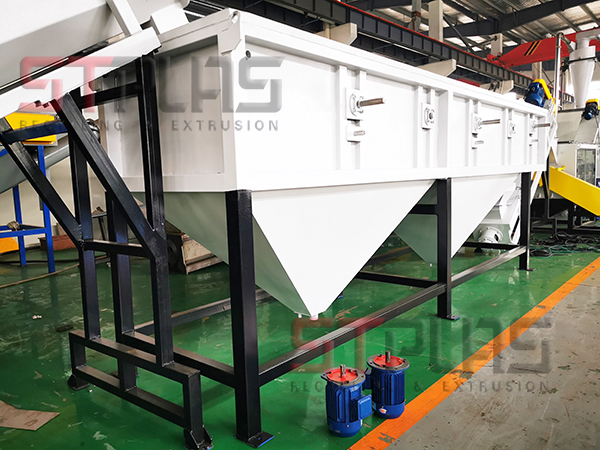 5. Screw conveyor
Put the film and bags into the washer or hot washer to clean.
6. Dewatering machine
The dewatering machine uses centrifugal force to spin water moisture off the films and bags.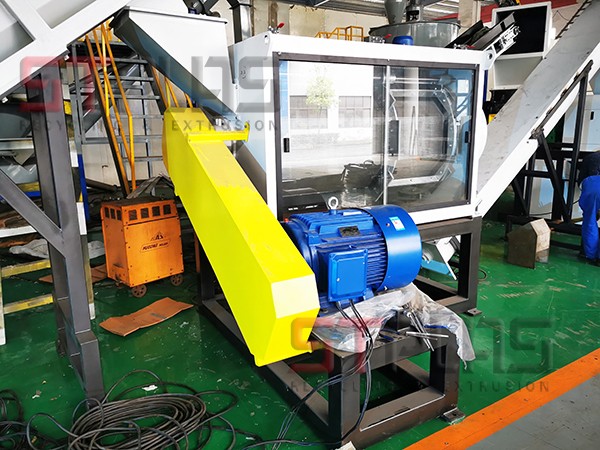 7. Pipeline dryer
Using the hot air to take the humidity away from the clean material
8.Silo
A storage tank for the clean ,dry pieces of PP PE films and bags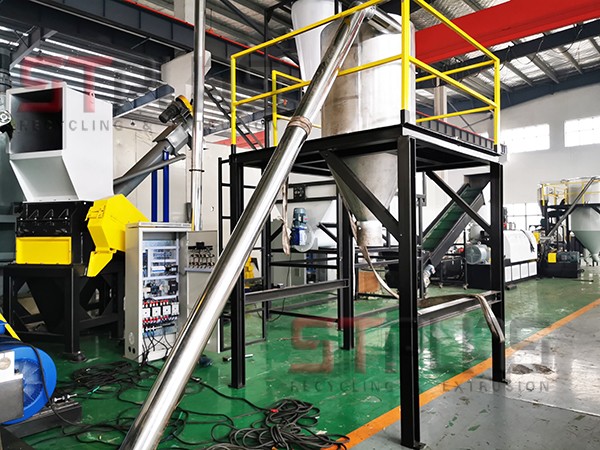 9. film squeezing granulator machine (optional)
This machne is after 6 dewatering machine, then go to film squeezing granulator machine, can make the final film scrap 3-6mm size. very less water, can feed the extruder or injection machine directly.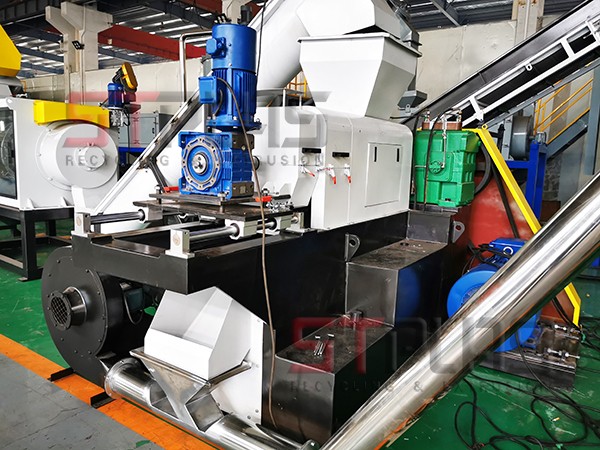 Get the latest price? We'll respond as soon as possible(within 12 hours)