>
>
>
PET polyester plastic steel packing strap extrusion equipment
PET polyester plastic steel packing strap extrusion equipment
Product name: PET strap making machine
Material: PET recycled bottle flakes or PET polyester pellets
Output: 100-300kg/h
Power consumption: 50kw/h
Water consumption: 3-5m3, (recycle)
Belt Width: 9-20mm
Belt Thickness: 0.5-2mm
factory requirement: Length: 25-30m, Width: 5m, height: 5.5m.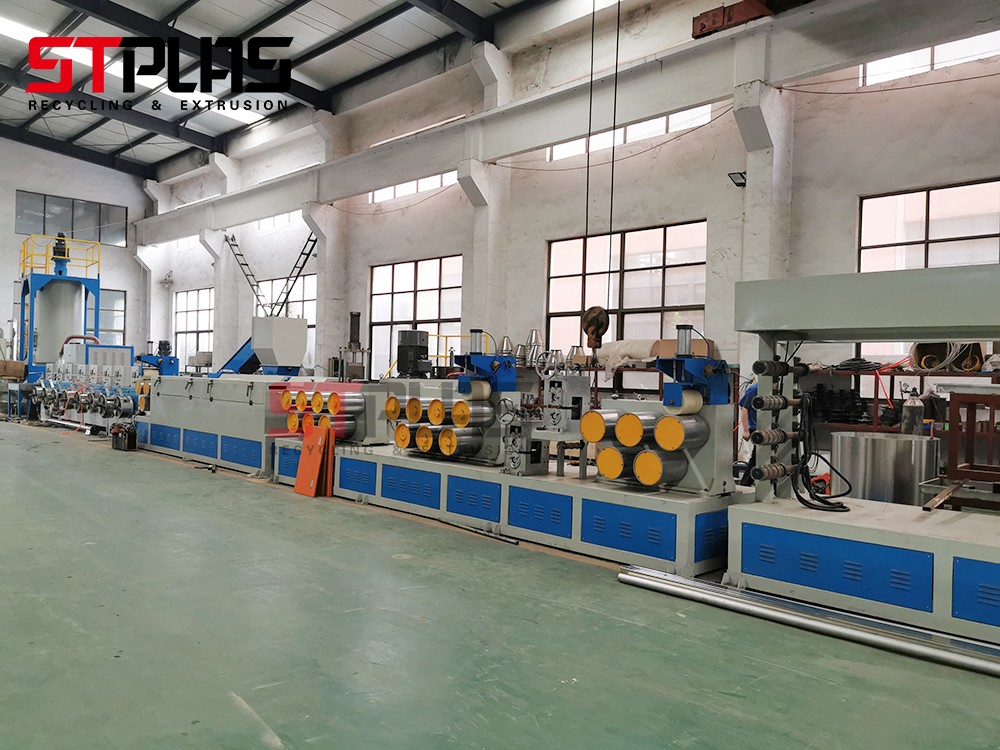 The raw material of the PET plastic steel belt production line comes from the cleaning of PET bottles. The pure white or green bottle flakes after crushing and drying can be directly extruded into.
The pet automatic packing belt production equipment is equipped with two sets of large drying systems and two sets of spiral automatic feeding systems, double ovens, and is equipped with a dehumidifier. The secondary stretching and secondary heat setting baking make the product without bending , No rebound, high tensile strength, in the same configuration of the peers, high production volume, low power consumption, it can produce both manual plastic steel strapping straps and machine-use plastic steel strapping straps, and straps with a higher tensile force can also be made , One machine with multiple uses.
Advantage:
Good plasticity, uniform width and thickness, large tension, and the belt is not easy to split. PET plastic steel belt is mainly used to pack heavy objects such as stone, plate, red brick, cardboard, beer bottle, hardware, building material, cotton and so on. It is used for packing objects with the automatic packing machine, without cracking, continuous belting, no jamming, good use effect
Get the latest price? We'll respond as soon as possible(within 12 hours)