>
>
>
PET label remover machine
PET label remover machine
PET recycling production line is also known as:
PET mineral water bottle recycling machinery; PET beverage bottle processing, crushing and washing production line; PET polyester plastic bottle recycling production line; mineral water bottle de-standard crushing washing machine; beverage bottle recycling equipment; waste polyester plastic bottle processing bottle flake equipment; waste mineral water bottle recycling washing machinery; waste PET plastic washing equipment; PET bottle material drawing washing machine; PET short fiber hot washing line; PET sheet crushing washing line; PET recycling washing line; PET bottle processing cleaning line; mineral water bottle peeling and crushing production line; PET material Processing equipment; plastic bottle washing equipment; waste mineral water bottle washing line; waste beverage bottle processing and washing line; PET plastic bottle hot film production line; PET bottle flake high-temperature washing production line; PET full set of washing equipment manufacturers.
Among them, STPLAS mineral water bottle stripping machine, beverage bottle peeling machine, PET plastic bottle stripping machine, is a special equipment for stripping PET waste mineral water bottles, cola bottles and other (polyester) plastics. Features of this machine: exquisite appearance, low energy consumption , High output, practical and reliable,
Feature of PET label remover machine:
1. Imported alloy cutter head, high de-standard rate, long service life, remove the label paper, reduce labor cost;
2. The STPLAS de-marking machine that has been technologically updated has mature technology, and the de-marking rate can reach 98%. The stripping speed is fast and practical;
3. The performance of the machine is stable, and the whole machine is guaranteed for one year without any worries.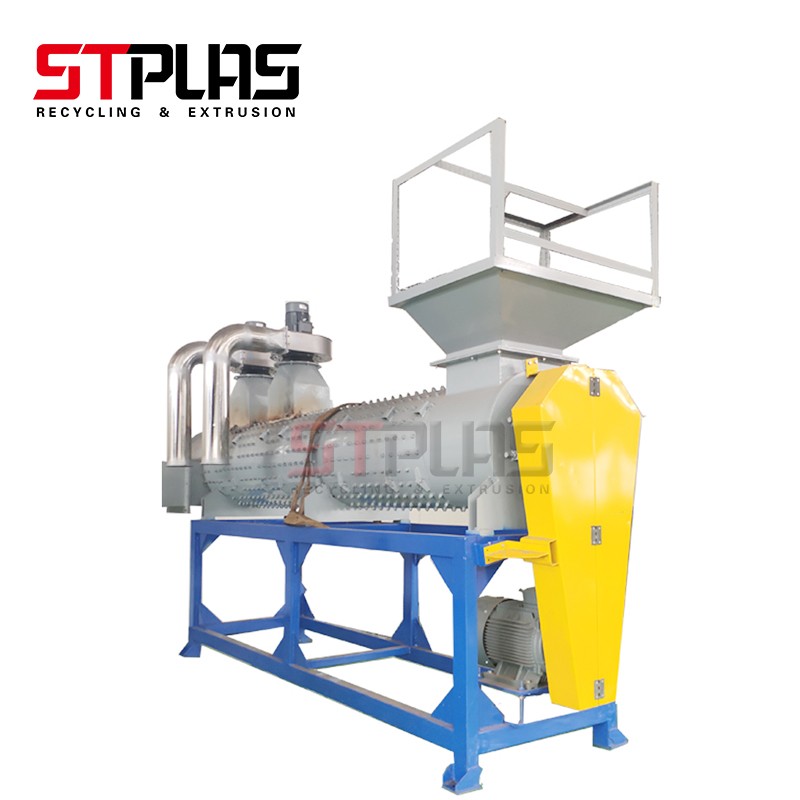 Get the latest price? We'll respond as soon as possible(within 12 hours)