>
>
>
PE PP plastic film recycling pelletizing production line Compression feeder water ring pelletizing equipment
PE PP plastic film recycling pelletizing production line Compression feeder water ring pelletizing equipment
PE PP plastic film recycling pelletizing production line Compression feeder water ring pelletizing equipment
Product Description:
1. The water ring granulation production line is suitable for the granulation of washed PE PP film, packaging bags, etc. The particles of the water ring granulation are round, full and beautiful.
2. The plastic film pelletizing machine includes conveyor belt, compression bin, extruder, hydraulic screen changer, water ring pelletizer and die, dehydrator, vibrating screen, air feeding bin, and electric control cabinet.
3. The screw barrel of the extruder has two-stage exhaust, which has a good exhaust effect and no air bubbles in the particles.
4. The hydraulically controlled screen changer can prevent impurities and save effort.
5. After the water ring is cut into pellets, it is dehydrated by the dehydrator and enters the silo through the air duct, with high efficiency.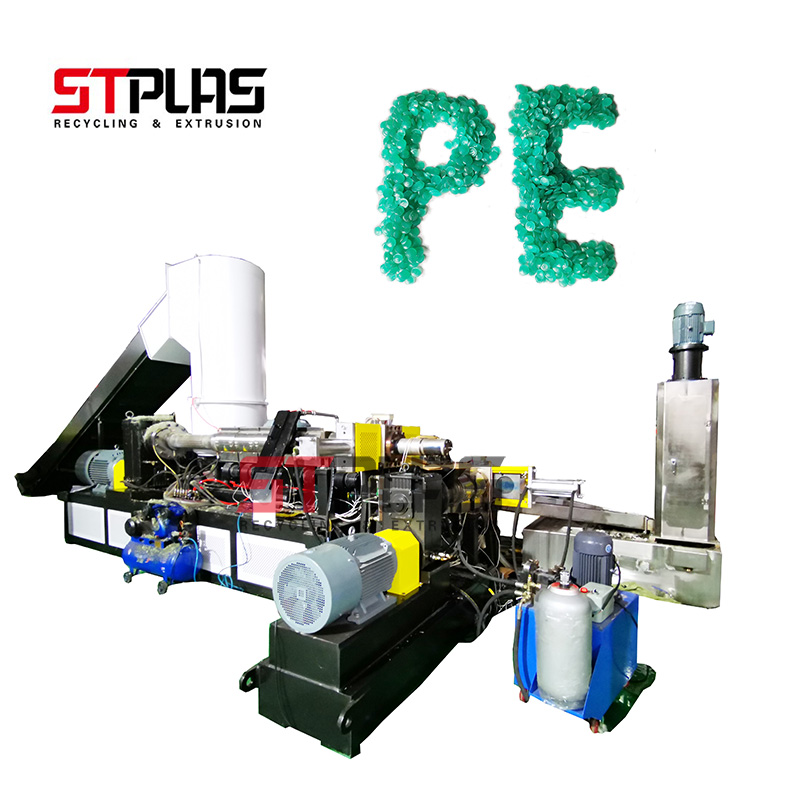 Get the latest price? We'll respond as soon as possible(within 12 hours)