>
>
>
Label Remover Machine for plastic PET bottle recycling
Label Remover Machine for plastic PET bottle recycling
With years of technology modification and process experience precipitation, STPLAS has a variety of different solutions for removing plastic PET bottle labels.
This mechanical PET Bottles label remover machine is used for removal of label paper on pure water bottles/PET bottles/HDPE bottles which sleeve label bottles.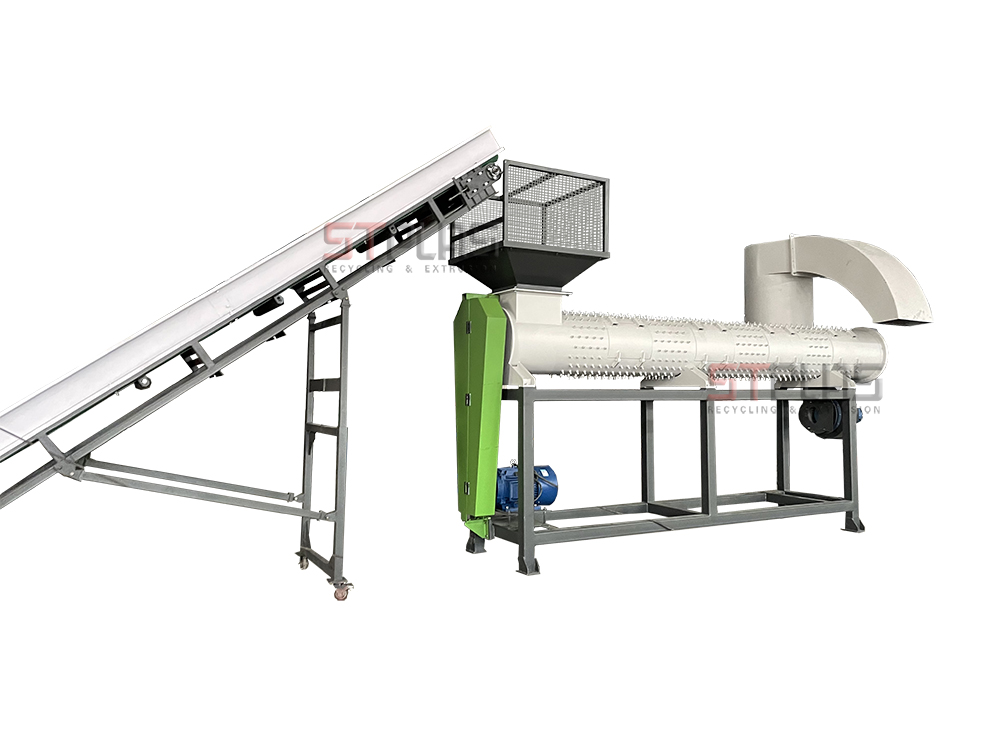 From the composition of the raw material label, the adhesive label is easier to remove. The de-labeling is mainly for the heat-shrinkable label. The patented blade structure, large diameter, low speed, and clever structural design solve the industrial problem, remove the label content and make it more Effectively reduce the breakage rate of the bottle mouth.
Technical Parameter of plastic bottle sleeve label remover machine:
LABEL REMOVER TECHNICAL

Capacity

500kg/h

1000kg/h

2000kg/h

3000kg/h

Motor

15kw

15kw

37kw

37kw

Suction Label Motor

4kw

4kw

4+4kw

4+5.5kw

Main Shaft Diameter

500mm

550mm

700mm

800mm

Main Shaft length

4000mm

4800mm

5000mm

5000mm

Overall size (mm)

4330 * 1850 * 2950

5030 * 1750 * 3150

5330 * 2150 * 3150

5330 * 2150 * 3150

Removing rate

Compressed bottles 95%,Round bottles 98%
PET bottles after using label remover machine: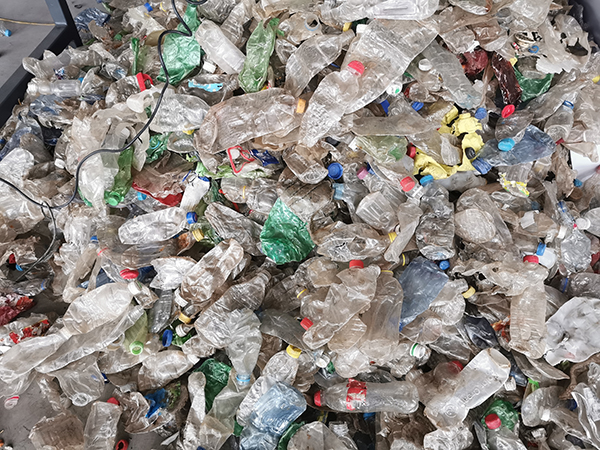 The complete PET crushing, washing ,drying system ,that is our main products, and it is very popular in the modern society.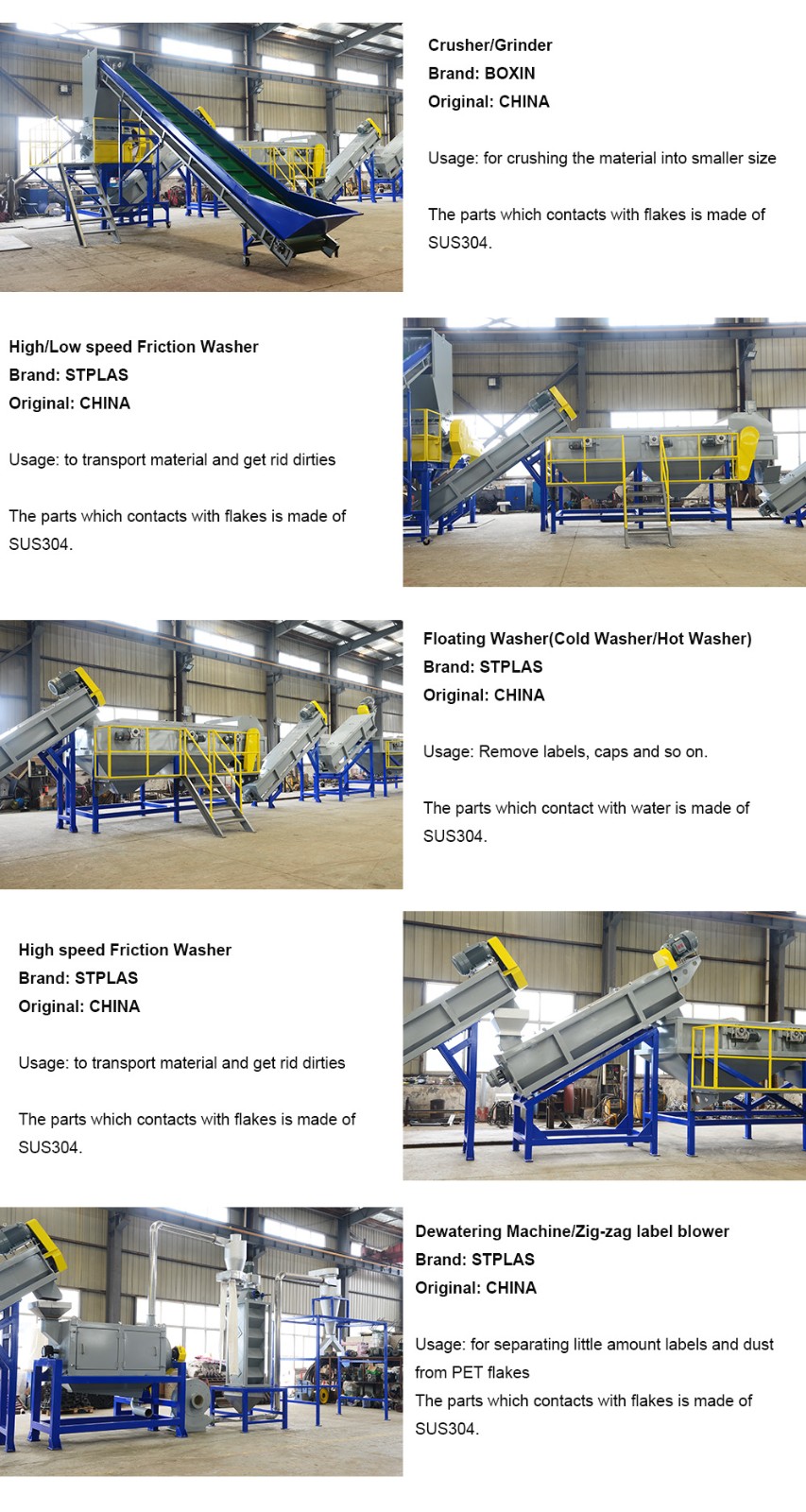 Get the latest price? We'll respond as soon as possible(within 12 hours)